"Where do you want to go to college next year?" If you're a college junior or senior, you've likely been asked that question several times.
Maybe you're a senior and you're submitting a dozen or so applications. Once the acceptances start coming in, you'll need to figure out which college you should choose for your undergraduate career.
Let's look at 9 points to consider when selecting a college. Let's get started!
Cost
For many students (and their families), cost is the most important factor when deciding on a college. Assuming you apply for financial aid, when you're accepted to a college, you'll receive a financial aid packet.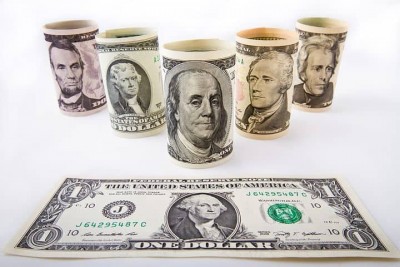 Once you have all of your acceptances, you can compare the varying costs. The costs can vary greatly from school to school depending on scholarships, grants and aid!!!
If you're deciding between a few schools, be sure to read the fine print. If a college offers you a grant or scholarship (which means you don't have to pay the money back), determine if it's just for freshman year or if it renews every year.
If it renews, what are the conditions? Does it depend on maintaining a certain grade point average? Do you have to demonstrate financial need each year? These are all important considerations. 
Also, make sure you are very clear on the costs. University websites break down the costs and fees differently – there's no set standard. Some schools are very specific.
For example, Boston College breaks down the tuition rates by semester, so make sure you multiply by 2! And, on BC's website, the room costs depend on which building you're living in and the meal plan is separate. And, again, the costs are per semester! 
UMass Amherst breaks the fees down a bit more simply – In State Tuition is divided into two costs: Tuition and Fees are one line item; Room and Board are another line item. Out of State Tuition is listed separately. You don't need to be a mathematician to figure out UMass's costs!
There are alternatives to student loans to pay for college – you can learn more here.
Academics
For many students, the main consideration for selecting a college is the strength of the school's academics. You're likely paying a lot of money for college; you want the school to provide you with a high quality education that will impress future employers.
Many schools develop reputations that you've probably heard about. You can find out about a college's reputation easily by searching online.
Graduates of your high school who are currently in college are also great resources. Get the inside scoop from them!  Speak to them at the Thanksgiving football game to hear a first person account of experience at a particular school!
When I was a senior in high school, I called a graduate of my high school who was attending Fairfield University to find out what he thought of the school. I didn't know him that well but he was more than happy to speak with me about the school. He sang Fairfield's praises and that helped me decide to attend!
It's important to research what academic support is offered at the different universities. For college freshmen, what kind of office hours do the professors keep? Are freshmen mainly working with Teaching Assistants or are professors regularly available to help out as well?
Are there tutoring services or a resource center where students can obtain support? If you're on an IEP or have a learning disability, it is especially important to have support in place before you start at college. See what is offered at the school and decide if it will be enough to help you should you need it.
Majors Offered
If you're anything like I was, you may have no idea what you want to study when you go to college! It's helpful to have some ideas though, so you won't need to transfer colleges to pursue your area of interest.
Perhaps you know you're interested in pursuing science in some capacity. When looking at colleges, make sure you learn the reputation of the science department at the particular school and how many different science majors are offered.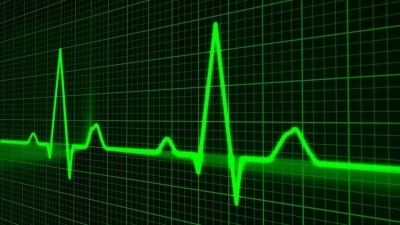 If you know what you want to study, that's great! It makes it easier to narrow down school choices. Make sure to explore the different opportunities at various colleges.
Does the university offer your particular major? If you decide to switch majors, does the university offer your second choice major? You don't want to wind up at a college where you decide to become an electrical engineer, only to find that such a major isn't offered!
I know one student who selected his college in large part because they offered so many different majors. He wasn't sure exactly what he wanted to study, probably something in the sciences. He chose UCLA mainly because of the number of majors offered. The warm weather didn't hurt either!
To get an idea of the number of majors offered at various schools, here is a list of some select schools:
This table shows the number of majors at selected
colleges. Larger schools will often have more offerings.
Location, Location, Location
Another consideration for many students, understandably, is the location of the college. Some students want to stay close to home; others view college as a four year opportunity to live in another area of the country or even another part of the world.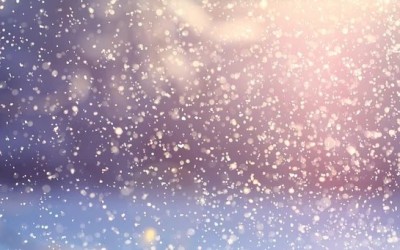 Some opt to head to warm weather climates to get away from cold temperatures in New England or the Midwest. Why not head to Miami or Santa Barbara for college? Just a thought! 
If you choose to go to a college that is more than a car ride away, keep in mind the costs and inconveniences of flying home every time you want to return home. Airfare adds up, especially if you're hoping to get home several times during a school year.
Some students know they want a university that's in the heart of a major city. You can look at this as an opportunity to get a feel for living in a certain city.
Some students consider the schools with traditional college towns like State College (Penn State) or Chapel Hill (UNC). While some universities may be enormous, they could be in the middle of nowhere!
If you venture off campus, you may be disappointed if there's nothing to do! Keep that in mind as you look at different colleges. 
Size of the College
For many students, the size of the college is a key factor. Some students know they want a large university that may offer more options for majors.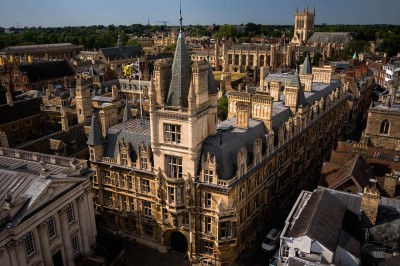 Maybe you're hoping for a college that has a nationally ranked football team. Or, maybe you'd prefer the feel of a smaller school. 
If the university is really large and has graduate programs, some undergraduates can feel overlooked if the university places its emphasis on graduate students. I worked with a student who is a computer science major at a large university.
He wanted to meet with the professor for extra help. The professor had exactly one hour per week devoted to undergraduate office hours during a time that conflicted with the student's history class.
More office hours were devoted to the graduate students. Teaching Assistants are often more readily available to help than professors, but they don't always offer the same amount of assistance the professor could provide.
At a large university, you may feel a bit lost in the crowd but on the other hand, there are likely more majors, more degree programs, more clubs, more activities, more everything! 
The size of a college can determine the size of classes. At large universities, you may find that some core required courses are taught in lecture halls with several hundred students.
Large classes can be difficult if you want to ask questions during class. While the trend in college education is moving away from lecture hall style classes, it's still a possibility at some universities. It's worth finding out what to expect freshman year. 
Small universities tend to offer classes that are taught by professors, not TAs. But, small schools may not have as many majors to choose from.
And, at a very small university, some students may feel that college isn't that different from high school. Further, if you're interested in sports, either as an athlete or a spectator, many small schools don't have competitive sports teams. And speaking of sports…
Athletics
For some student athletes, the college decision may come down to sports! Perhaps you're a star lacrosse player and want to play for a Division I school.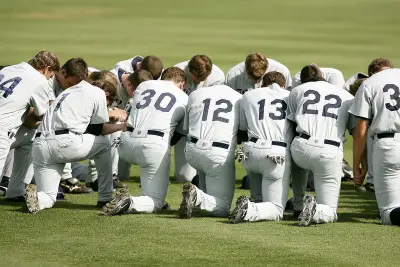 While this isn't a realistic scenario for most students, it does impact some. If this describes you, your path to college will likely be different than that of your peers.
Scouts will (hopefully) consider you as a potential member of the college team. Now, you'll need to consider the quality of the education you'll receive as well as the team for which you'll be playing!
Be careful that you consider both the strength of the academic program as well as the team. You don't want to choose the school based solely on the sports team.
One of my students decided to play womens' hockey for a small school only to transfer to another college at the end of sophomore year because there weren't enough academic offerings at the small college.
As mentioned, maybe you're not an athlete yourself, but perhaps you're interested in attending big college football games or basketball games! Maybe you want to root for a football team that plays in a 80,000+ capacity stadium. For many, this part of the college experience is huge! 
Housing
If you're intending to live on campus for at least part of your time at college, make sure you tour a few of the resident halls. A word of caution: if you go on a college tour, they'll likely show you the best housing that's available! Try to visit the college and see some lived-in dorm rooms. 
Visiting a college soon? Here are 7 tips to make the most of it!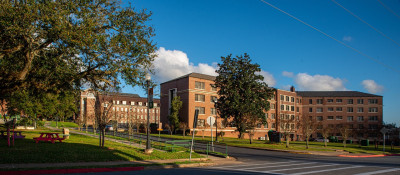 Also, make sure on-campus housing is offered to all freshmen. Some universities have housing shortages so students may be placed off campus or on a different campus where they may need to take a shuttle to get to the main campus.
For example, George Washington University offers first year students residence at Foggy Bottom, the main campus, or at the Mount Vernon campus, located about 3 miles away from Foggy Bottom.
The Mount Vernon campus offers a more traditional college experience – a pretty campus with lots of open green space, athletic facilities, a library, theater, etc. The Foggy Bottom campus is in the heart of Washington DC. Both have their advantages.
The main caveat: students at Mount Vernon need to take a shuttle to the main campus for many classes. The campus should only be a 10 minute shuttle ride but with DC traffic, that ride can take more than double that making students late to class.
Boston College also has two campuses. About 850 first year students live on Newton Campus which is 1.5 miles from the main campus. A shuttle is required to get from one campus to another. Another 1,300 first year students live in the dorms on Upper Campus. 
Be warned: many colleges assign housing so you may not know where you'll end up! Some give preference to upperclassmen, leaving freshmen with the housing that the upperclassmen have passed on. Costs may vary too!  Know what to expect before you move in. 
Research the housing situation prior to committing to a college. I know a college freshman at a prestigious university in a major city who had to live in a hotel his first year of school! That's right, a hotel!
He wasn't alone – all of the rooms on his floor were student-occupied. At least they got their own bathroom and house cleaning on a regular basis!
Another student I know attends one of the most expensive schools in the country. Given that, she and her roommates still had to contend with mice in their on-campus residence. Yes, mice. How nice. 
If you plan to live at school, the living situation is a large factor in considering a college. Don't underestimate its importance! 
Trust your instinct
One student I know is applying to both Tufts and BC. She spent a weekend at each of the schools to get a better feel for what campus life is like. While she's still applying to both schools, spending the weekend there helped her decide where she'd apply Early Decision. 
Sometimes you can get a feel for a school when you take the college tour. I know a student who planned to apply to a particular college but she didn't get a great feeling about the school after the tour so she never applied. A good rule of thumb: if you can't envision yourself living at a particular school then maybe it's not for you. 
Opportunities after Graduation
It may seem that college graduation is many years away and you have tons of time, but it's a great idea to explore what opportunities are available after graduation from a particular school.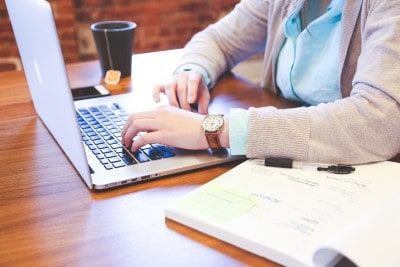 It's definitely worth looking over the statistics for graduates of a particular school. How many graduates get jobs right away? How many go on to grad school? What is the average salary for graduates? For this statistic, it may make more sense to look at average salaries several years out. 
What kind of career services are offered to students at a particular university? Do they devote resources to helping college seniors attain their first job? Are they mainly helping students who want to stay in the area or do they also have resources to help students hoping to find a job in another city?
Finally, it is good to keep things in perspective. Where you go to college may seem like the most important decision in your life up to this point, but remember that attending any college is a win for you!
Going to college is a privilege and no matter where you decide to attend, as long as you work hard and put forth your best effort, your undergraduate years will be a wonderful time of learning and growth, preparing you for a satisfying career ahead!
You can learn about early decision, early action, regular decision for college applications here.
You can also find out about taking a gap year here.
You can learn more about what to know for the SAT Math section here.
I hope you found this article helpful.  If so, please share it with someone who can use the information.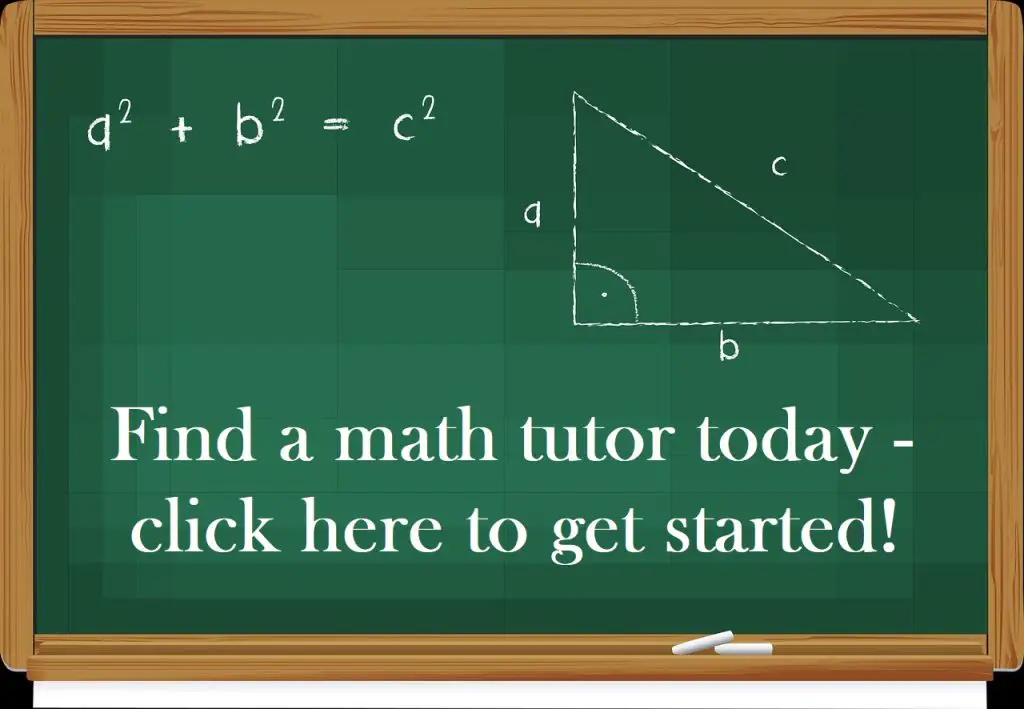 Don't forget to subscribe to our YouTube channel & get updates on new math videos!
---
About the author:
Jean-Marie Gard is an independent math teacher and tutor based in Massachusetts. You can get in touch with Jean-Marie at https://testpreptoday.com/.