Perhaps you've heard this breaking news – college is expensive!!! Really expensive! Without any financial aid, the cost of attending a private university can be as much as $80,000 per year. Do the math.
That's $320,000 for one student to attend a four year college! Yikes! Now imagine the price tag for a family who's sending three students to college. 
The question is, how are you going to pay for college? It's really important, now more than ever, to think through the consequences of taking out some hefty student loans, especially if you intend to go into a field that doesn't pay super well.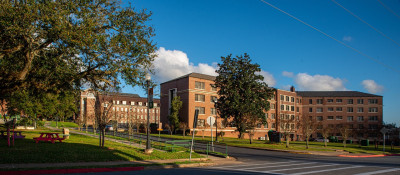 You may need to crunch some numbers to see what kind of a hit a monthly loan payment can take on your future paychecks. Student loans are typically paid back over a ten year period. The monthly payment over ten years for a $40,000 student loan will be about $424. That's a lot of money!
The good news is there are lots of other ways to pay for college. Likely, you will use more than one source of funding to pay for college. Let's look at several options.
1. Grants
A grant Is a form of financial aid that doesn't need to be paid back. In general, grants are based on financial need. Most of the time, grants come from either state or federal funding.
Applying for a grant can take some time so figure out which grants you're eligible for. Sometimes you'll receive a grant as part of a financial aid package at a school but for others you'll need to do some extra work.
Be careful of the fine details because some grants carry with them a promise of service and if you don't fulfill that promise you may end up owing a lot of money.
The United States Department of Education offers Pell Grants for students. Pell grants max out at $6,895 for the 2022-2023 school year.
To apply, students need to complete the Free Application for Student Financial Aid (FAFSA). The grant is awarded based on the cost of the college, if the student is attending full-time or part-time, how long they plan to attend school, and financial need. 
There are other types of grants out there. At participating schools, Federal Supplemental Educational Opportunity Grants (FSEOG) are awarded to undergraduate students with exceptional financial need. Not all colleges participate in this program but over 4,000 colleges do so there's a good chance your future college has this resource!
To apply, you'll need to work directly with your college's financial aid office. You can receive anywhere from $100 (not too much) to $4,000 (pretty good!) depending on need. 
If you're interested in teaching there are Teacher Education Assistance for College and Higher Education (TEACH) grants available to future teachers. Students can receive up to $4,000 per year to help with their college education.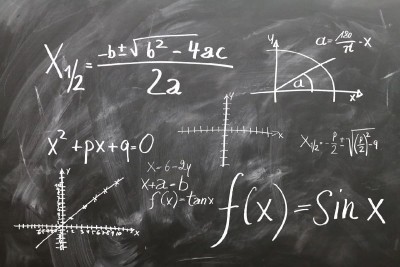 The grant comes with a four-year service commitment to teach at low-income elementary or secondary schools after graduation. While you're fulfilling this commitment, you'll be paid your regular teaching salary.
Big caveat: if you don't fulfill the service commitment you'll be required to pay some or all of the grant back with interest. (Source: salliemae.com)
2. Scholarships
A scholarship is a financial award granted to a student to help with their pursuit of a college degree. Unlike grants, scholarships are generally merit-based, not need-based. Scholarships are gift awards so they are similar to grants in that respect. Scholarships do not need to be paid back!  
There are many sources of scholarships. Businesses can offer them, charities, the college you're planning to attend, your place of work, and the government. There are also lots of kinds of scholarships – academic scholarships, music scholarships, athletic scholarships, etc. (Source: smarterselect.com)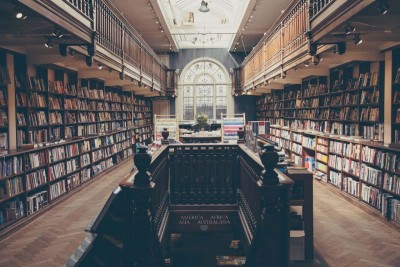 Many universities offer merit-based scholarships, which are awarded based on academic excellence. Fairfield University for example offers merit scholarships that range from $15,000 to 28,000. Often, in the case of a prospective university offering a merit scholarship, you don't have to apply to be considered. Once they've reviewed your application they may decide to offer one. How nice!
Some helpful links in the search for scholarships:
3. Work-Study program
Another option to help pay for college is to participate in a work-study program. If you and your family have a demonstrated financial need, you may be eligible for this program.
The jobs are part-time and could be on or off campus. The program encourages students to work in jobs that are career related or focused on community service. Not every college participates in this program – check with the college's financial aid office to determine their participation.
Your total work-study award will depend on a few things: when you apply, your level of financial need, and the funds that are available. Apply early! (Source: ed.gov)
4. Part-time job at school
Perhaps you didn't qualify for a work-study job but you want to defray college costs by getting a part-time job. There are many opportunities available, just look around. Some jobs that are great for college students are:
babysitting
tutoring
server at a restaurant
campus tour guide (though this may be a volunteer position on many campuses)
college library assistant
barista – on campus or off campus
pet sitting
DoorDash/Instacart/Uber Eats – flexible hours but a car is required for making deliveries.
internship related to your major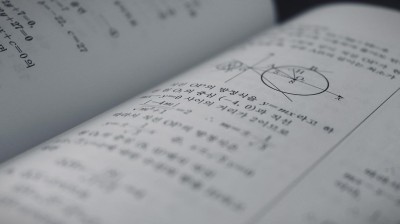 Here are some things to consider when applying for a part-time job at college:
The location of the job. Do you need a car to get there?  Do you have a car available to you? How far is the job? Time is a precious commodity at college and you don't want to waste it commuting to an off campus job that is just a little too far away. 
Your work schedule. Will your job interfere with classes? Will your employer be flexible with scheduling to accommodate a college student's needs? In general, on campus employers are used to working with college students so they are likely to understand the demands on a student's time. Companies like DoorDash or UberEats offer flexible scheduling which can be great for students!
How much does the job pay? Is it worth your time? Some jobs will offer valuable discounts so your hourly wage isn't the only consideration. Some will even offer tuition assistance! Be sure to take into account all the bonuses and benefits of the job.
Will you enjoy the work? This is important; the last thing you want is to be bored at your part-time job. Think about if you'll work with peers or people of all ages or on your own. Some students want discounts on clothes so they'll work at a retail store. Others love their coffee so they'll work at Starbucks to get some of the perks! 
5. Go to a lower priced college for a year or two then transfer.
Sometimes, you have to think outside the box. I've worked with several students who have attended college on a less traditional path.They attended a less expensive school like a community college.
They took classes in their desired major then after two years, they transferred to a four-year college to finish their Bachelor's Degree. This may not sound ideal because it involves transferring into a university halfway through your college years but it can save so much money!
For example, Middlesex Community College in Bedford, MA, participates in MassTransfer, a program to help students transfer from MCC or another community college to a Massachusetts state school or a University of Massachusetts campus. MassTransfer helps you map out a plan (A2B) to get you from an Associates Degree at a community college to a Bachelor's Degree at a state university. Check out one plan:
(Source: MassTransfer A2B)
Of note, if you graduate from your community college with at least a B average, you're guaranteed admission to a state university or UMass! Great Deal!
Think about the savings. The estimated tuition cost for the school year 2023-2024, not including room and board, at UMass Amherst is $17,364 for in-state students.
Contrast that with a course load of 12 credits per semester (considered full time) at Middlesex Community College at a rate of $252 per credit for MA residents. For two semesters at MCC, a student pays $6,048.That's pretty good! 
How will I know if my college is offering me any funding?
Typically, sometime after you're accepted to a college, you'll receive a financial aid letter outlining the aid package the college is offering. The letter may include any or all of the following: grants, scholarships, work-study program award, or a loan.
You'll need this information before you commit to a college so be on the lookout for it. It's a good idea to know if you should expect an actual letter in your mailbox or an email. If the latter, be sure to check the spam folder! 
6. Savings
If you're a parent and you started saving early for college, that's great! Now is the time to finally use that money. A 529 plan is offered by every state though you don't need to invest in your own state's plan.
They are tax advantageous because you don't have to pay tax on any interest earned as long as the disbursements are used for tuition. The idea is to start early and set aside a certain amount at regular intervals. The earlier you start, the better!
It's great to know that there are other options out there besides taking out an enormous student loan!
You can learn about things to consider when choosing a college here.
Visiting a college soon? Here are 7 tips to make the most of it!
I hope you found this article helpful.  If so, please share it with someone who can use the information.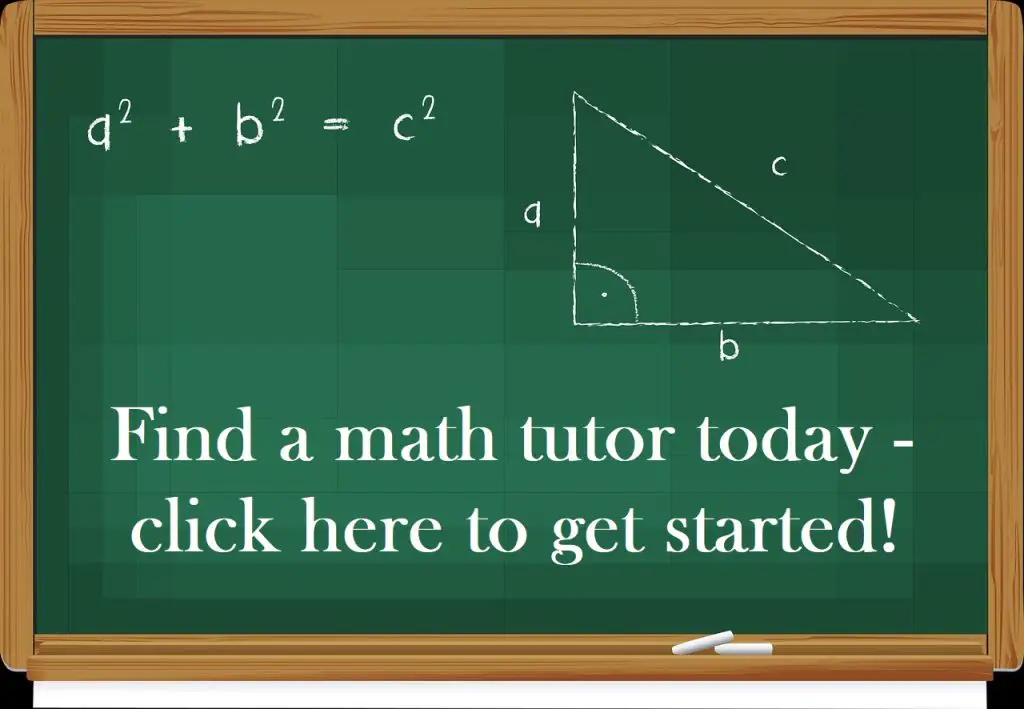 Don't forget to subscribe to our YouTube channel & get updates on new math videos!
---
About the author:
Jean-Marie Gard is an independent math teacher and tutor based in Massachusetts. You can get in touch with Jean-Marie at https://testpreptoday.com/.