It's senior year. You've heard all the stories of how crazy senior year can be, especially the first half. The reason? College applications!
There is a lot to pull together – essays, letters of recommendation, standardized test scores, transcripts, as well as the actual applications. Not only that, but now you need to make some decisions on, guess what, decisions!
Early Decision, Early Action, and Regular Decision, that is. In this article, we'll explore the differences in these application options.
When you begin the process of applying to colleges, you'll likely find a few favorite schools. Perhaps you've even found your top choice school!
If so, you may want to consider applying to your top schools early. Depending on the school, you can apply Early Decision, Early Action, or Regular Decision.
You'll need to do your homework. Figure out what options your top choice schools offer. Then put together a plan. 
Early Decision, Early Action, & Regular Decision: The 3 Options At a Glance 
Application Deadline
Decision Notification
Important
Notes
Early
Decision
  November 1
December 15
ED acceptance is a binding
contract; students must
enroll in the school within
a short amount of time.
Students must withdraw
all other applications.
Early
Action
November 1
or
December 1
Late January
EA acceptance is not
binding. Students can
wait until they hear back
from all colleges before
committing to a school.
Regular Decision
January 1
or
thereabouts
Late March
to
early April
There is no limit to the
number of schools to
which you can apply!
This table gives some information on Early Decision, Early Action, and Regular Decision deadlines.
The chart above gives typical deadlines and notification dates for most colleges. There are also variations among the institutions.
For example, some schools offer two Early Decision deadlines, usually called ED I and ED II. Some schools, like Ithaca College, offer Early Decision and Early Action. Others offer ED or EA, but not both.
Here is a handy chart with a few selected colleges and their corresponding policies:
College
Early Decision Deadline
Decision Notifi–
cation
Early Action
Decision Notifi–
cation
Regular Decision Deadline
Decision Notifi-
cation
Boston College
ED 1 – Nov 1
Dec 15
not offered
N/A
Jan 3
April 1
ED II – Jan 3
Feb 15
not offered
Boston University
ED 1 – Nov 1
mid
Dec
not offered
N/A
Jan 4
late March
ED 2 – Jan 4
mid
Feb
University of
Michigan
not
offered
N/A
Nov 1
late January
Feb 1
early April
Ithaca College
ED – Nov 1
Dec 15
Dec 1
Feb 1
Feb 1
April 15
NYU
ED I – Nov 1
Dec 15
not offered
N/A
Jan 5
April 1
ED II – Jan 1
Feb 15
University of
Chicago
ED I – Nov 1
mid
Dec
Nov 1
mid-Dec
Jan 3
late March
ED II – Jan 3
mid
Feb
This table shows some early decision, early action, and regular decision deadlines, along with notification dates, for some selected colleges.
It's crucial that you do your homework when applying to colleges. Familiarize yourself with the colleges' websites and make sure you know their policies and deadlines.
Let's examine these options a bit closer.
Early Decision
With Early Decision, there are several advantages to you and to the college where you're applying. In applying ED, you're showing the school that you really want to attend their university.
The admissions team looks favorably on this. If you apply Early Decision and you're accepted, you will be finished with the college process very quickly.
You'll have the peace of mind that you're accepted to the college of your choice and you won't have to wait until April like many of your peers. And, you won't have to worry about submitting other applications, which is a huge relief!
Many students apply to more than 10 colleges, each one with its own set of criteria. That's a LOT of work, not to mention a lot of money in application fees!
Another possible advantage: some statistics show that acceptances to colleges via Early Decision or Early Action are higher than that of Regular Decision.
For example, for Harvard's Class of 2026, the acceptance rate was 2.3% for regular applications (very low!) but the acceptance rate was 7.9% for early applications.
That's a significant difference! (5.6% if you want to do the math!) We do need to be careful with these numbers though – the pool of candidates applying ED to Harvard are likely stronger candidates than the pool that is applying Regular Decision which may account for the difference in acceptance percentages. 
What are the downsides of applying ED and being accepted? The big disadvantage is that you will only have one financial aid packet.
You won't be able to compare financial aid plans among your different acceptances. With college costs as high as they are, a primary concern is often the cost.
Financial aid packages, grants, and scholarships can vary widely from school to school. With an ED acceptance, you're locked into one school and whatever they offer. That certainly is something to think about!
There are alternatives to student loans to pay for college – you can learn more here.
What happens if you get accepted Early Decision?
Colleges consider an Early Decision admission a binding contract.
This means that if you are accepted to a college through the Early Decision process, you'll be required to enroll in the school which requires an enrollment deposit, typically within a short amount of time.
You'll need to withdraw all other applications to colleges and decline any other acceptances you may have. You'll also have to make an initial deposit for tuition.
Can you get out of an Early Decision acceptance?
Although an Early Decision acceptance is considered a binding agreement, there are circumstances in which a college may release a person from the contract under certain conditions.
From NYU:
"If you are awarded a financial aid package that does not meet enough of your financial need to allow you to attend. In this case, you may request to be released from the agreement."
NYU goes on to say,
"If you are admitted to a school, program, or campus of NYU that was not designated as your primary interest on your application, you are not required to enroll."
If you have a family emergency or health issue, colleges are generally reasonable and will allow postponement of your start date. 
It's important to go into an ED application expecting to enroll if accepted. Many college seniors aren't ready to make that commitment so early in the school year.
If you think you have a top choice school, be sure to visit there, possibly more than once so you know you'll be comfortable attending that university.
Early Action
Early Action is another option that many schools offer. Some institutions won't offer Early Decision but may offer Early Action.
In this case, you are not locked into a binding contract. And you're free to apply to as many colleges as you'd like for Early Action.
Just as you're excited to learn about where you'll be in the fall, colleges are also eager to put together the next year's class. They have targets for the number of enrolled students.
Offering Early Action to candidates can help colleges with their planning as well. 
What is the point of Early Action?
For students, applying Early Action to a university has a number of benefits with few downsides.
As mentioned before, most statistics show that for both Early Action and Early Decision, there is a higher acceptance rate than with Regular Decision.
Another advantage – you will find out much sooner about your acceptance. For example, the University of Michigan offers Early Action to applicants; the deadline for submitting the application is November 1.
The great news is you'll hear back from the university by late January, months earlier than students applying Regular Decision at the University of Michigan. And, you can hold off on making your final decision about Early Action acceptances until you've heard back from all colleges. 
May 1 has been designated as National College Decision Day –
students need to inform the college of their choice of their plan to attend.
If you have a strong application and can get your application in before Early Action deadlines, it may be a good idea to do so.
On the other hand, maybe you were hoping to include some senior year activities or grades to enhance your application. Waiting to apply Regular Decision will give you a couple more months to work on your applications. 
As noted, Early Action is not a binding contract so often students are free to submit Early Action applications to a few different colleges.
Be careful though. Some colleges only want Early Action students to apply to one college EA, though it's still not a binding contract.
Yale University is a college that offers Single-Choice Early Action. With a few exceptions, if applying to Yale through this plan, students may not apply Early Decision or Early Action to other schools.
As with other EA schools though, students do not have to commit to Yale until the deadline of May 1. This allows students to compare different financial aid packages, which is a huge consideration with college costs at an all time high!
Regular Decision
Many students apply to multiple colleges under their Regular Decision deadlines. This is the most common way students apply to colleges.
One advantage for the students is they now have more time to prepare their applications and they can include more things on their applications, including any fall of senior year activities.
What if I apply EA or ED and don't get accepted?
Generally, there are three things that can happen when applying EA or ED: acceptance, rejection, or deferral.  Let's look a bit closer at what happens in case of a rejection or a deferral.
If you are rejected then you will not be considered in the Regular Decision pool of candidates. While this may be tough to take, at least you can realign your college plan and apply to other colleges that would be happy to have you attend.
In general, you want to be prepared for this outcome. If you don't learn of the rejection until December 15, that means you will only have about two weeks to complete your other applications and submit them.
Ideally, you should be working on these applications before you hear back from the ED school.
If you are deferred, this means that you will be considered again in the Regular Decision pool of candidates and you won't need to reapply.
If you were deferred from an Early Decision application and then you are subsequently accepted during the Regular Decision process, you are no longer bound by the ED contract to attend the college.
Also, if you're deferred, you could reach out to the school and submit any additional materials that you think may boost your application. But, always check schools' policies on this; some colleges won't want any additional materials. 
Bottom Line: if you decide to apply Early Decision or Early Action, start planning! Before the fall of senior year, make sure your standardized test scores are where you want them.
Work on your essays over the summer. Reach out early for letters of recommendations. Familiarize yourself with the deadlines for EA and ED schools. Organization is key!
You can learn about gap years (plus pros and cons) here.
You can learn about the factors to consider when choosing a college here.
I hope you found this article helpful.  If so, please share it with someone who can use the information.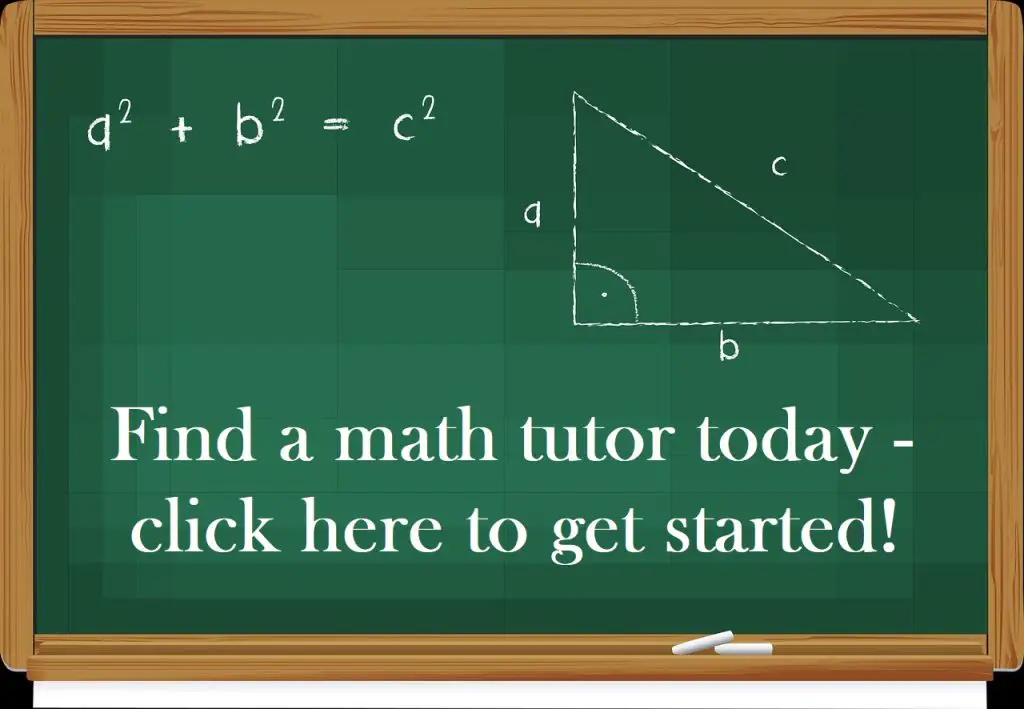 Don't forget to subscribe to our YouTube channel & get updates on new math videos!
---
About the author:
Jean-Marie Gard is an independent math teacher and tutor based in Massachusetts. You can get in touch with Jean-Marie at https://testpreptoday.com/.