You've probably heard the news that teachers don't stay in their jobs the way they used to. Back in the day, it was relatively common for a person to be a career teacher, that is staying in the same school district for 25 -35 years!
Nowadays, that's not the case. It's not uncommon for teachers to leave the profession entirely. The rate of turnover is particularly high for new teachers. More than 44% of new teachers leave within 5 years.
So, the question is, where do former teachers go? For the skill sets that teachers have, are there particular careers for which they may be well suited?
Let's explore some good options for former teachers! 
1. Educational Sales 
Because of their strong interpersonal skills, teachers make excellent sales reps! In the classroom, they have to sell education to students every day. Teachers are comfortable speaking to an audience and they are used to presenting convincing arguments, important skills for a sales rep!
Many companies hire educational sales representatives. Whether you'd be selling traditional textbooks or digital products, there is a growing need for educational salespeople.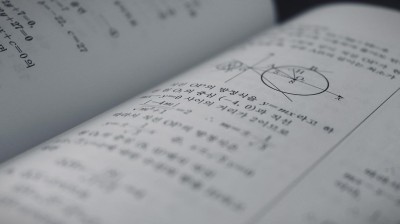 McGraw Hill recently advertised a position for an EdTech Representative who will "be responsible for driving digital product sales within the assigned territory by connecting with faculty and key stakeholders at colleges and universities."
Bloomsbury is a publishing company that works "with secondary schools, librarians, and districts to support their 6-12 curriculum with quality content and award-winning products." Their sales team "includes career sales professionals and talented former educators who have successfully transitioned to education sales. Librarians, teachers, district supervisors, and administrators with sales experience are encouraged to apply."
When sifting through job descriptions for educational sales positions, it's common to see language encouraging teachers to apply. That's great news for teachers looking to change careers! Added bonus – sales reps also earn commissions on top of their base salary!
2. College Admissions Consultant (Independent Educational Consultant)
Perhaps you enjoy working with teenagers and would like to continue but don't want to be in a traditional teaching role. Maybe you could become a college admissions consultant instead! A college admissions consultant helps students and their parents navigate the difficult process of applying to colleges.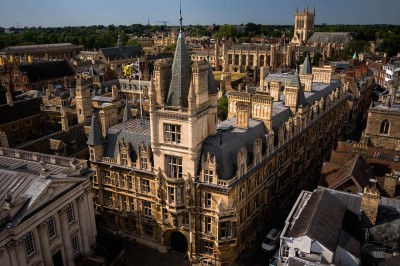 College admissions consultants have become increasingly common. Applying to colleges has gotten more complicated and the costs have soared.
Students spend countless hours completing a dozen or more college applications. The process is extremely time consuming and stressful. Many students and their parents need the extra support offered by a consultant.
Traditionally, high school guidance counselors have served in this role, but in reality, they don't have the time to help all of their students with the fine details of the application process. Hence, the reason that college admissions consultants have become a thing! 
College consultants offer some or all of the following services: help students determine which colleges to apply to, keep students on track to meet the many application deadlines, help students write college essays, guide families with the financial aid process, and provide test prep services.
(You can learn more about alternatives to student loans here).
This can be a rewarding career for a former teacher. College admissions consultants are often one person operations. They typically set their own schedules and have independence to organize their business as they see fit.
(If you are interested, you can learn about what students should consider for college here).
3. Content writer
Education companies are often on the lookout for experts who can assist with writing content or curriculum. Whether it's writing practice questions for a company like ixl.com or even The College Board, there are content writing jobs out there! 
I wrote practice ACT, SAT, GRE, and GMAT questions for a startup that developed a mobile app to help students prepare for standardized testing. If you have a background in science, Comsol hires content writers to "Write long- and short-form content for the blog, social media, and other digital and print content projects." There is an ever increasing demand for content across a wide variety of companies. 

Some companies specifically request writers with previous teaching experience. Elevate K-12, a company that delivers online instruction for K-12 students, is looking for a science curriculum writer.
They "cater to K-12 schools and would prefer an individual that has had high school AND middle school science teaching experience and/or serving as a department, building or district leader in this content area." Again, it's not uncommon for companies looking for content writers to give preference to former teachers!
4. Corporate Trainer
Teachers who choose to switch careers may find it easy to transition into the business world as a corporate trainer. Many companies, particularly larger ones, have extensive training programs.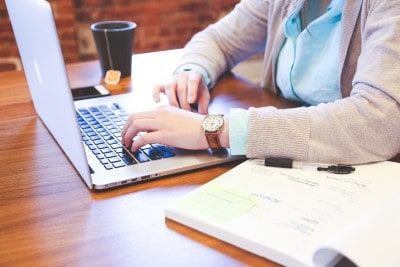 When new employees are hired, they need to be trained – corporate trainers help with the onboarding process. Lots of companies provide ongoing training to existing staff so they can keep on top of new technologies and any changes to the workplace.
Someone needs to do all that training! Why not a former teacher who already has the expertise? Training can take the form of classroom instruction, online training sessions, or one-on-one teaching. 
Imagine teaching a group of adults (who are hopefully motivated) on the newest technologies to hit the workplace. Or, teach new employees about the workplace policies.
While the job of corporate trainer is similar to that of a teacher in the school system, it also takes away some of the stresses of a traditional teaching role. No more weekends grading papers, no making phone calls to parents, no unruly students. And, as a corporate trainer, you won't have to hand out detentions! 
Not all of the responsibilities of a corporate trainer are classroom or teaching-based. One challenge of corporate trainers is to keep the material as interesting and engaging as possible.
Corporate trainers often have to design plans to implement the training programs. A trainer collaborates with managers and Human Resources to determine the training needs of employees and implements programs that provide that training. Teachers are already used to developing lesson plans and programs for students so they can easily transfer these skills into the role of trainer.
For example, JP Morgan Chase's travel company FROSH has a job opening for a fully remote corporate training job. Responsibilities for the job include "Create and publish materials to support learning and provide on-going job support" and "Collaborate with internal departments and vendors to establish training needs and design/develop training." Sounds like a great job for a former teacher, right?
5. Human Resources Representative
The Human Resources Department of a company is responsible for recruiting new employees, administering compensation and benefit plans, training and career development, and employee/employer relations. It's imperative that HR reps are comfortable working with people.
They also need to have excellent communication skills; they need to work with the leaders of the corporation as well as the entry level employees. Teachers generally have great communication skills which translates well to a job in HR!
HR representatives also need to give presentations. Since teachers speak to students every day, they would be a natural fit for an HR job.
HR employees also need to be organized and great with administrative skills. They should be comfortable working with the latest technology. The core qualities needed to be an effective HR rep are all qualities that most teachers already have. 
Hopefully, you've gotten some great ideas about what to do should you decide to leave the teaching profession! 
If you happened to major in math in college (or teach it in school), you can find 7 interesting careers for math majors here.
I hope you found this article helpful.  If so, please share it with someone who can use the information.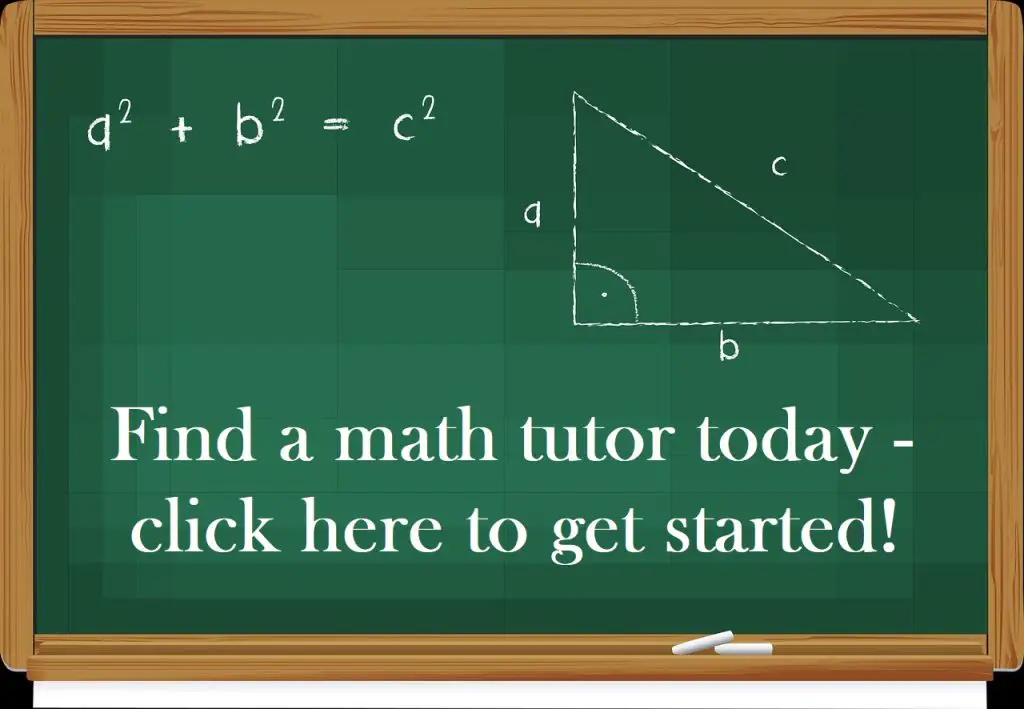 Don't forget to subscribe to our YouTube channel & get updates on new math videos!
---
About the author:
Jean-Marie Gard is an independent math teacher and tutor based in Massachusetts. You can get in touch with Jean-Marie at https://testpreptoday.com/.